Wen eta jelbraek ATV3?
for AppleTV3,2 and AppleTV3,1 12H876


#EtasonATV
Timeline:
2012, mar 07 AppleTV3,1 released
2013, jan 28 AppleTV3,2 released
2013, apr 14 first commit of PlexConnect (previously, the next best thing to a jailbreak)
2014, nov 15 first public wen eta atv3 jb tweet
2020, jan 20 got ssh on 12H876
2020, jan 22 release of etasonATV - the first public ATV3 jailbreak
2020, jan 23 hint tweeted after 24h, because nobody could figure out how to use it
2020, jan 23 first person discovered the jailbreak
2020, jan 23 first jailbroken ATV3 in the wild
2020, jan 24 release of this website
2020, jan 28 etasonATV added support for AppleTV3,1
stuff
It took 7 years, 10 months and 21 days until the first public ATV3 jailbreak release
and it took another 1 day until the first person figured out how to actually use it.
#etason
USE AT YOUR OWN RISK!
Changelog:
RC1:
-initial release



Installation instructions:
to be done...


Step 1:


Step 2:


Step 3:
Set DNS to 46.166.144.59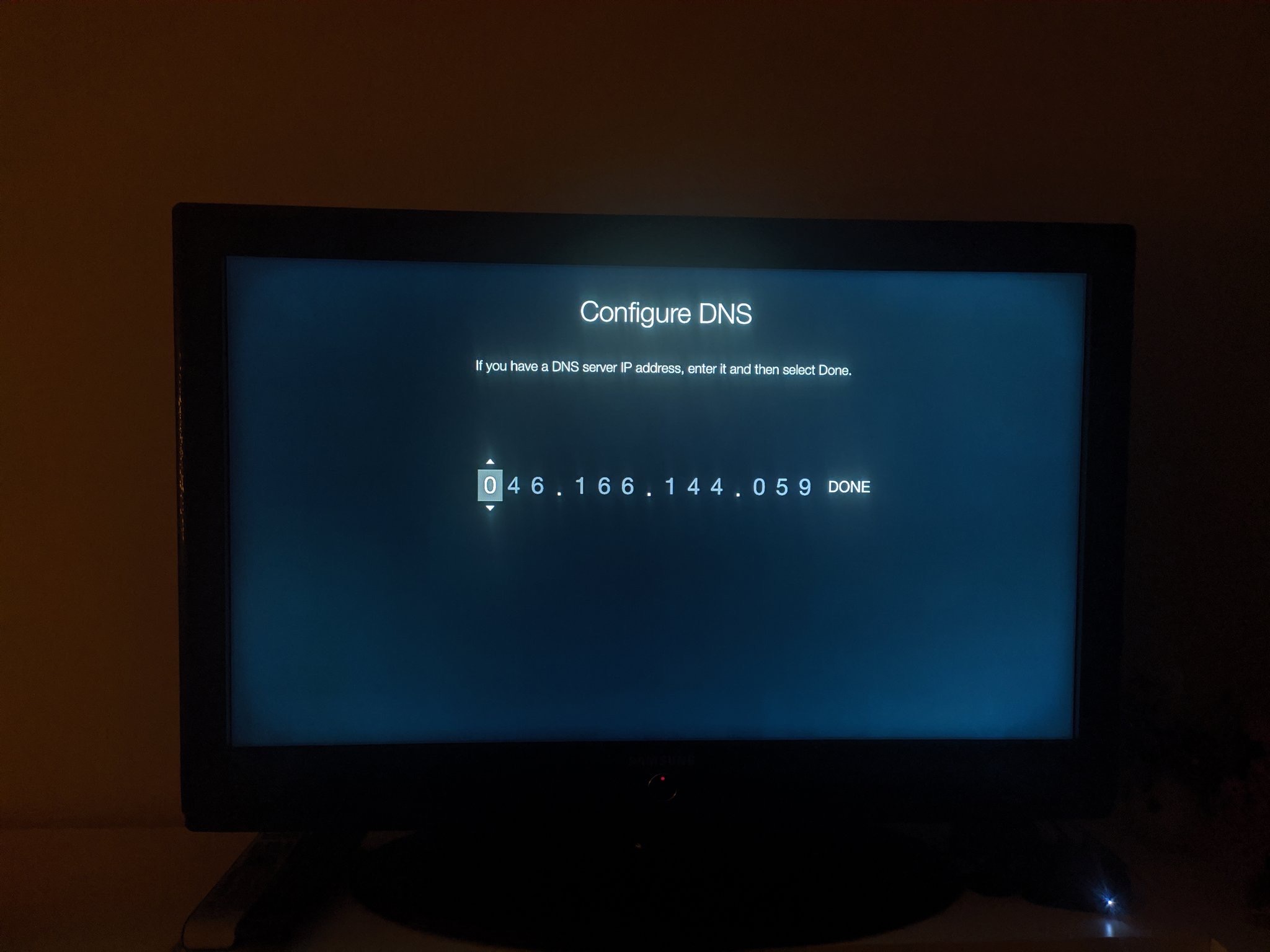 Step 4:
Navigate to "Send Data to Apple"


Step 5:
Press PLAY button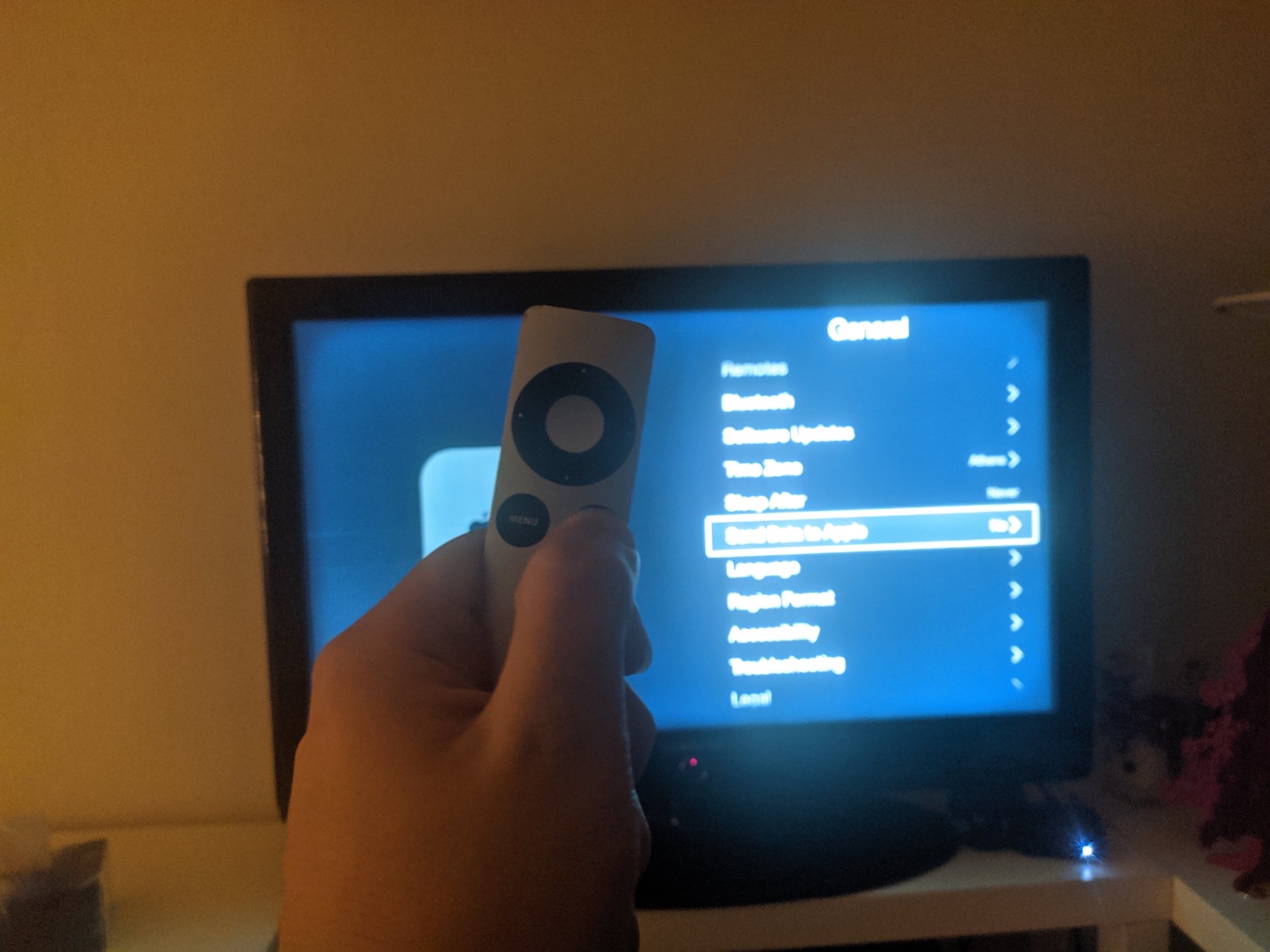 Step 6:
Click "Add Profile"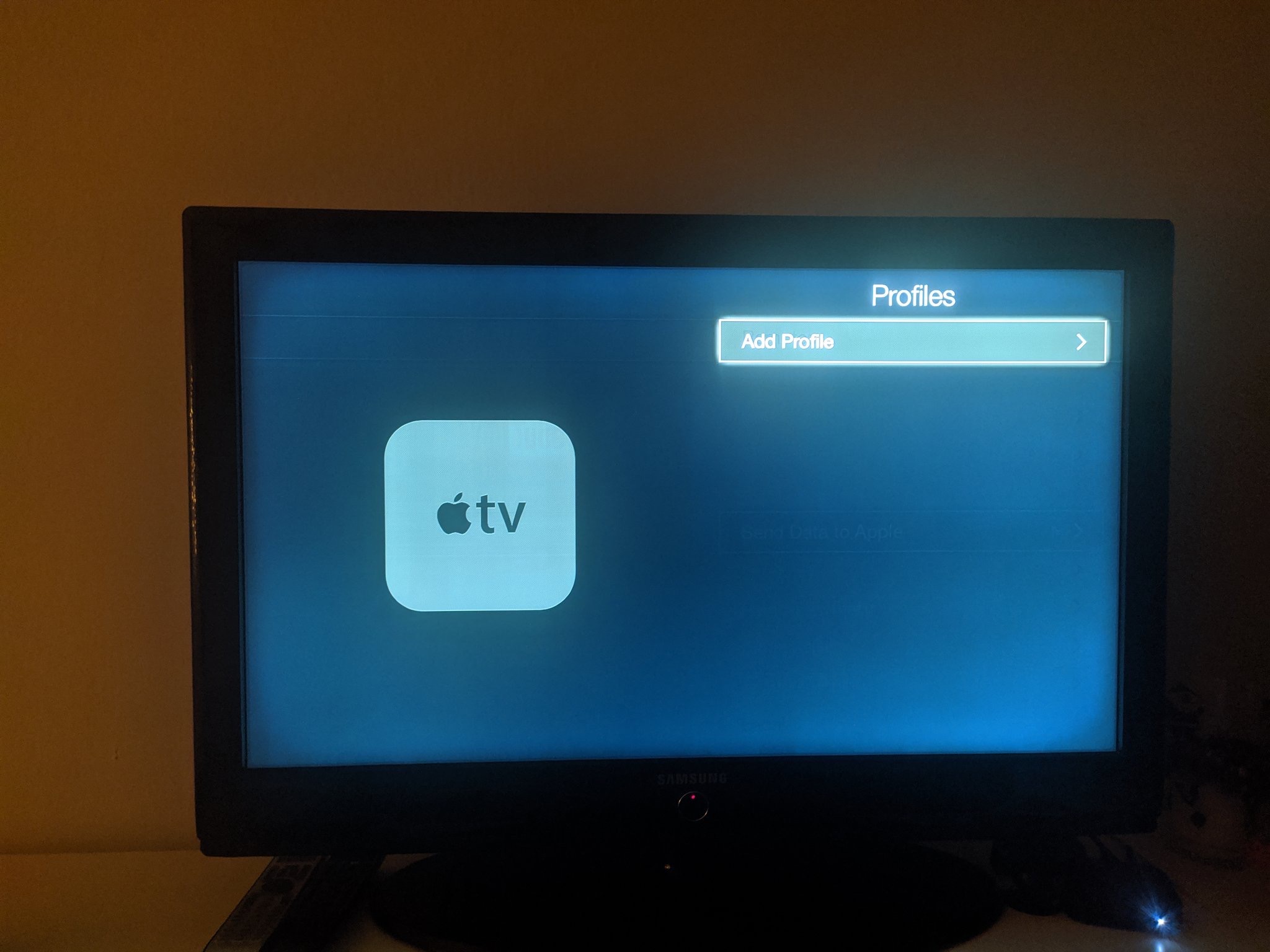 Step 7:
Type in
"trailers.apple.com/whyIsThisFileNameSoLong.cer"
and press submit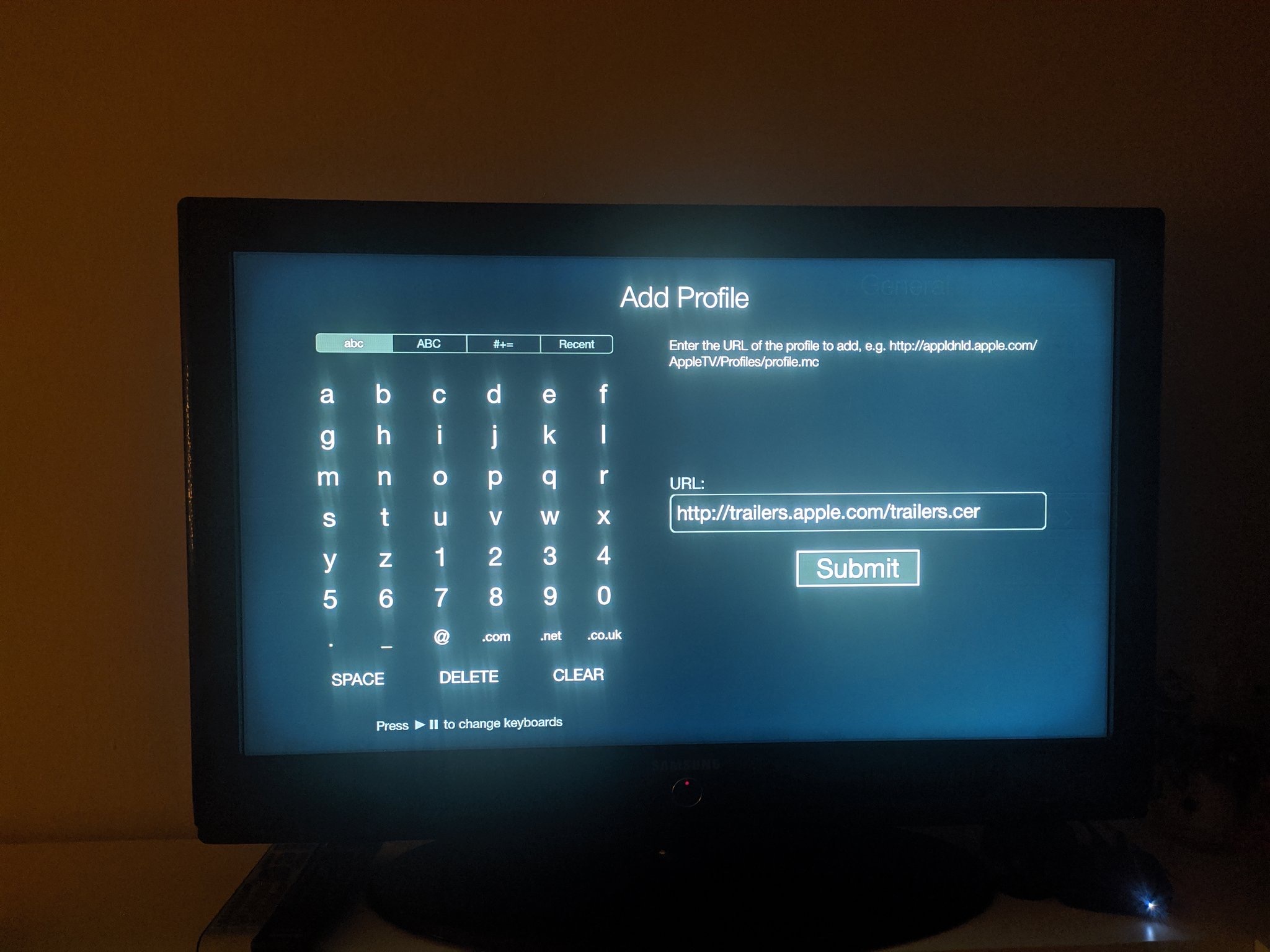 Step 8:
Open Trailers app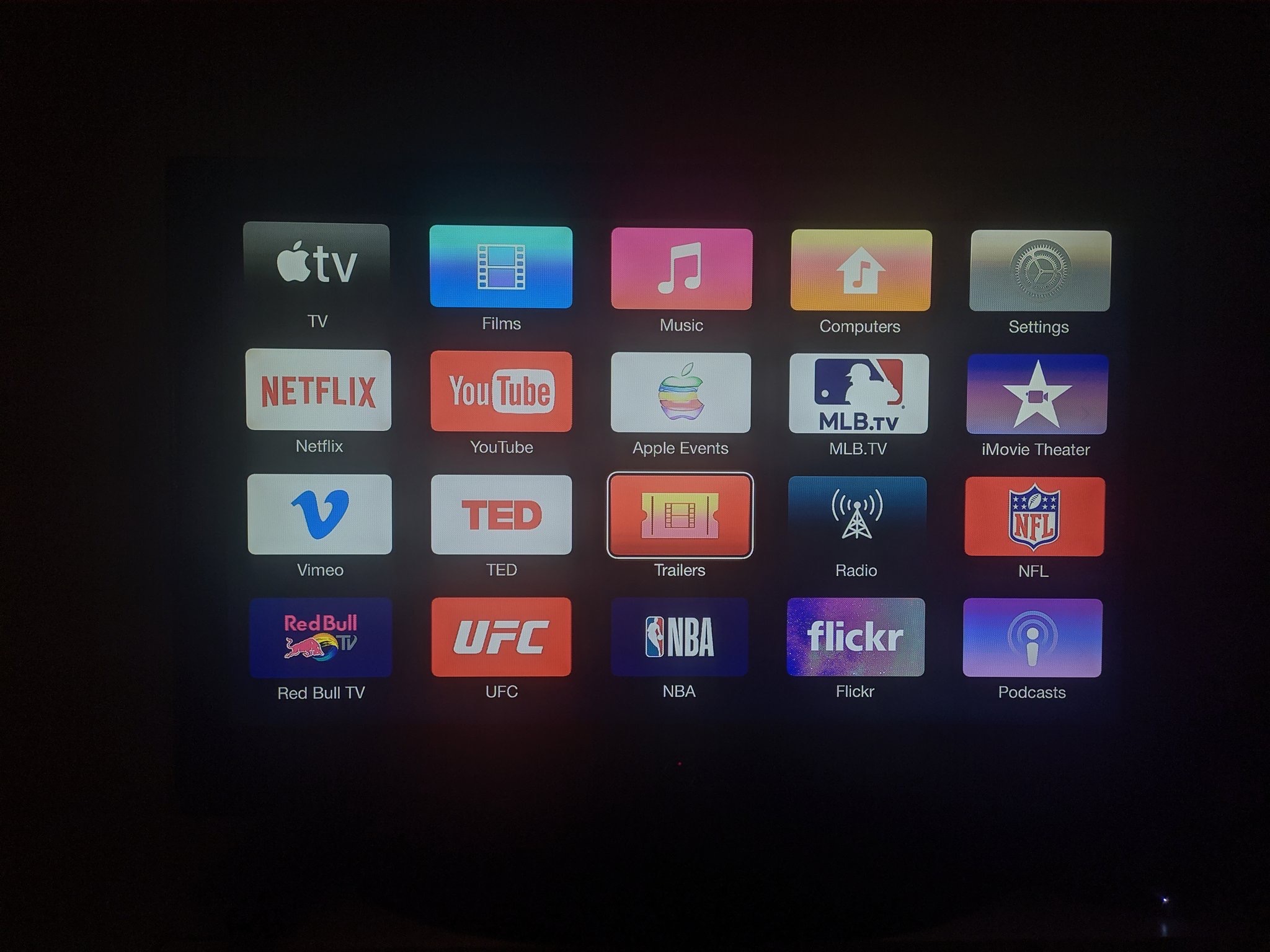 Step 9:
Press "#etason" to jailbrek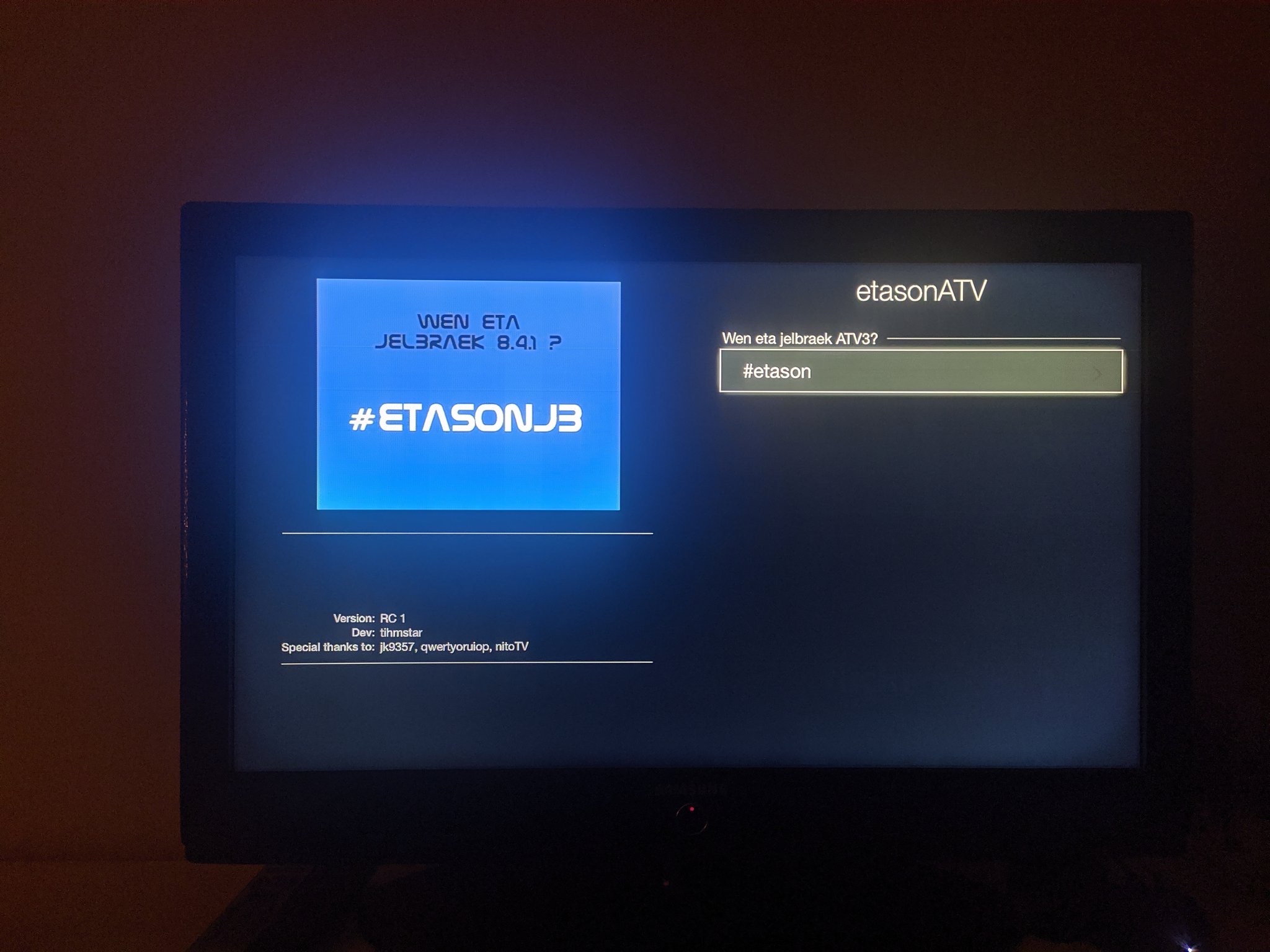 Step 10:
SSH into your ATV and install untether by typing in:
"dpkg -i /var/root/untether.deb"
(untether deb is downloaded by default)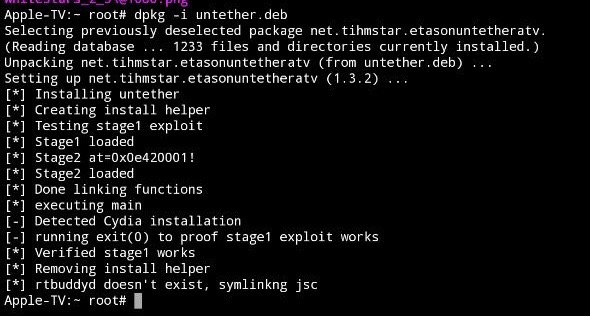 Step 11:



Step 12:



Step 13:
Profit!







Special thanks to: jk9357, qwertyoruiop, nitoTV

Thanks to @john_stef_ for providing installation instruction images
(although a few images are missing ;P)

(c) tihmstar